At MXGateDrop, We create lifestyle motocross products for our moto families! Check out our Etsy Shop! https://www.etsy.com/shop/MXGateDrop
For the sweet love of Motocross, below are awesome dirt bike quotes, funny memes and sayings that reflect perfectly the core meaning and sound of those who are enthusiastic about this enjoyable passion!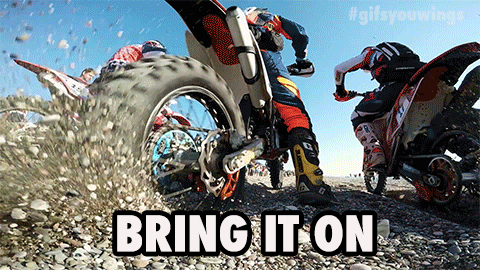 When excitement begins…😂
You know kiddo will have a great moto by the look on their face✅
I'd rather be riding my motorcycle…
Drop every fear, take every chance!🔥
Love the life you live, live the life you love! ✨
When you turn down any weekend invite because you are busy racin'... Can anyone relate? 😭🤣👇
"When in doubt throttle it out."
We always have to make our mama proud.
Like this, If you love MOTO LIFE.🙌 ❤️